WEBINAR: DECEMBER 13, 2023 at 7 pm ET Elizabeth DeCroos will share her story of how she first discovered pojagi (a type of reversible patch work), demonstrate how to do it, and inspire you to use it in many types of projects.  Tickets available now for both members ($10) and non-members ($15).

As a child, Elizabeth DeCroos was always keenly interested in a variety of needlecrafts.
In 2009, she and her young family traveled to South Korea, where she had the opportunity to learn pojagi—a traditional Korean art form that dates back thousands of years.
Pojagi is characterized by hand stitching seams with an overcast stitch rather than a running stitch.
Upon returning to Canada, Elizabeth continued to create with pojagi and developed techniques for similar patchwork using a sewing machine, and materials that were more readily available in the west.
At her home base Epida Studio, she enjoys pojagi as well as traditional western quilting and embroidery. Epida Designs are her patterns that employ a variety of techniques.
In ancient Korea, most women were socially isolated.  Their lives revolved around caring for their homes and families. They worked in the gardens, kitchens, and sewing rooms.
Using pieces of cloth left from making the family clothing, Korean women stitched the scraps together to create beautiful wrapping cloths that were used to store heirlooms and valuables. Pojagi was born!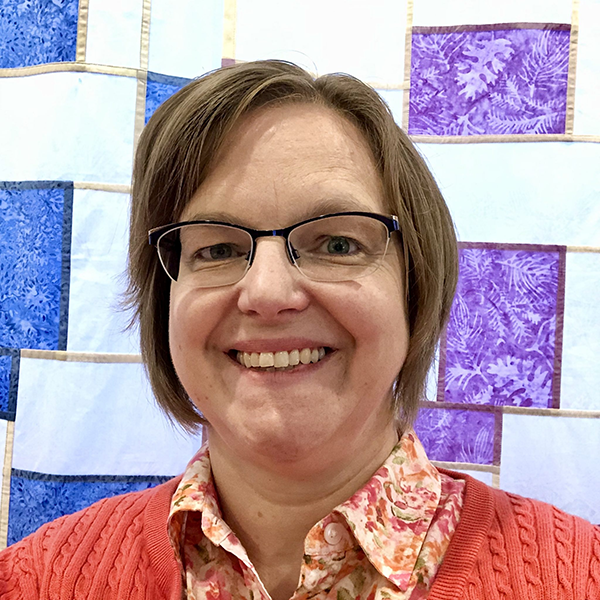 Elizabeth's presentation, When is a Quilt Not a Quilt, will be hosted by CQA/ACC on Zoom at 7 pm ET on Wednesday, December 13, 2023.
Find out more about the theme of this webinar here. Tickets are available now for both members ($10) and non-members ($15).
Elizabeth will be teaching workshops at Quilt Canada 2024 in Edmonton, AB, June 20-22, 2024. More detail here.