Quilt Canada 2022 Teachers & Lecturers
Shirley Dawson
Shirley is a lifelong maker and teacher. After graduating from Sheridan College, with several awards under her belt, she started her career in the textile industry. This career included designing, making and selling a line of children's clothes in the Toronto area, including the "One of a Kind" shows. This lifelong sewist is enjoying the quilting world, teaching and designing, and sharing her talents. Working with wool and hand appliqué is just one of her current creative outlets.
Sharon Blackmore
Sharon Blackmore is a Professional Long Arm Quilter, Gammill Quilt Artist, Published Author, Designer & Educator. She has been quilting for almost 24 years now; teaching piecing and longarm quilting at workshops & shows all over Canada, Internationally and online. Sharon is a self taught quilter, drawing inspiration from everything she sees around her to create designs that flow with and compliment each quilt naturally.  She enjoys sharing her passion for quilting with each encounter. Her quilting style ranges from traditional to modern, simple to complex, combining both freehand and computerized quilting. Sharon's teaching style is no-nonsense, yet her classrooms are filled with laughter, hugs;  celebrating the entire learning process. She believes that anyone can learn to quilt, with the right guidance and positive encouragement.
Website www.loveshackquilts.ca
Facebook https://www.facebook.com/LoveShackQuilts/
Sandra Lee Chandler
Sandra finds her perfect inspiration in shades of blue. She is an immensely talented designer and teacher using repurposed fabrics, with a focus on blue jeans. Her staples for quilting are thread and cloth, however, she often employs recycled denim, yarns, dyed fabrics, and stamps to transform the ordinary into the extraordinary. Sandra recently discovered modern quilting: simple, crayoned patchworks that resonate deeply with her fiber work. Sandra is known for her hand stitching and using the traditional Japanese Sashiko and Boro embroidery styles and incorporating them as a decorative feature into her designs.
Sandra received a B.S. in Clothing, Textiles and Design from Arizona State University, Tempe, AZ. After college Sandra began teaching Sewing and Textile courses at Saddlebrook and Santiago Canyon Community Colleges in Southern California.
Sandra conducts workshops and gives lectures for guilds across the country and abroad. Her classes are very upbeat, energetic, and taught with all skill levels in mind. To find out more about her creativity and upcoming workshops and lectures you can follow her on Facebook at SandraLeeDesign and Instagram @Sandraleedesign.
Marianne Haak
Marianne has been sewing most of her life, or so it seems and bought her first sewing machine the day she got home from her honeymoon.  She was raised in a very creative home filled with fabric and colour.
Marianne is the mother of four wonderful, grown children and grandmother to four beautiful grandchildren.  Her  husband, when asked if he minds her fabric obsession, just shrugs and says he doesn't want to know what goes on in her sewing room, or should it be said, rooms, which is probably just as well.
Marianne has been teaching quilting workshops for about six years.  She has taught and or given trunk shows for the following guilds:  Calgary, Edmonton Modern Quilt Guild, Edmonton Guild, Langley Quilters Guild, Vermillion Quilters Guild, Vancouver Modern Quilt Guild and New West Monster Quilters Guild.
Marianne has had quilts juried into Quilt Con and Quilt Canada.  Four of her quilts won awards at various AQS juried quit shows (three first place and one third place).  Marianne's quilts have been published in several quilting magazines such as Modern patchwork, Machine Quilting unlimited, Modern Quilts unlimited, Fons & Porter's Love of Quilting, AQ American Quilter and Simply Moderne.
Laura Henneberry
Laura Henneberry is a quilter and one half of PreQuilt. Gar Liu is a web developer and the other half of PreQuilt. They are both lucky to have a creative outlet, yet their tools are very different. Laura uses cut up fabric and sews it back together to create quilts and Gar uses code to create PreQuiltTM, a digital software product that helps quilters visualize their quilt projects. By using PreQuiltTM, Laura has been able to bring to life both of the quilt workshops being offered this year at Quilt Canada.
Kim Caskey
Kim is passionate about quilting and grateful to have the opportunity to inspire others. Her intent is to educate and enthuse in an atmosphere of fun and support. Students enjoy Kim's relaxed way of teaching and appreciate her encouragement of confidence. She has instructed classes and workshops in basic and advanced techniques for guilds and groups all over the world, thanks to her  international quilting connection. Students describe Kim as entertaining, positive, knowledgeable, and organized.
After a formal college education in clothing and garment drafting and construction, Kim began her quilting study with Earthly Goods Quilting (Premiere Quilt Shop, Edmonton, Alberta), in February 1992. She continued her quilting passion with the addition of longarm quilting in 2010 and has been blessed to have won many awards for her creative custom work. 
Kim began hosting Quilt and Textile Tours in 2014 (Celtic Quilt Tours) to Ireland, Scotland, France, Iceland, Wales, England – and most recently – Japan! Through these international quilt and textile tours, she has met quilters from all over the world, which has provided unique opportunities of collaboration for projects like the World Wide Whispers collection, and the Share Jane Global Collaborative quilt project.
Kathy Wylie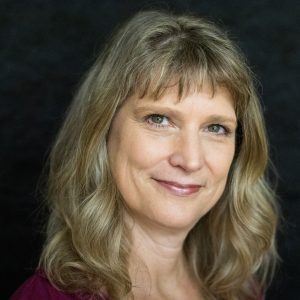 Kathy is a multiple international-award winning quilter specializing in appliqué, quilt design, domestic machine quilting and English Paper Piecing techniques. She started sewing and embroidering as a young girl, laying the foundation for the life-altering discovery of quilting two decades later. Over the past twenty-five years, quilting has grown from a hobby into a full-time creative career.
Kathy lectures and teaches all over Canada at guilds, shops, and quilt shows and now offers online workshops and presentations. She is a CQA/ACC Certified Quilt Judge, a pattern designer, and the author of Sewflakes: Papercut Appliqué Quilts, Flourish on the Vine Pattern Pack, and Instruments of Praise Pattern Pack.
Kathy is the owner of an ecommerce business at kathykwylie.com and is a Canadian distributor for Apliquick, Hugs'n Kisses, and Bohin products. Born and raised in Ottawa, Ontario, Kathy now divides her time between her country home in Muskoka, her city home near Toronto, and life on the road as an itinerant quilting teacher.
Julie Plotniko
Julie Plotniko is a national quilting instructor, blogger, designer and author from Parksville on Vancouver Island, British Columbia.
She has always been drawn to the beauty and tactile nature of cloth and does not remember a time when she did not sew.  Her love affair with quilting began in the mid 70's and she has taught all things quilting for close to 40 years.  Credits include Quilt Canada 2016 and 2017, quilting guilds and groups throughout Canada both in person and virtual, Sewing and Craft Shows, Victoria, Abbotsford and Toronto, children's classes, community adult/ senior education and teacher professional development.
In addition, Julie has over 20 years' experience within the sewing industry working and teaching with the dynamic team at Snip & Stitch Sewing Center, Nanaimo, BC.  Through her blog Julie shares weekly new free motion quilting designs, educational material, free patterns, highlights from recent classes, class notes, links to important events and more.  She has also written QUILTsocial blog posts and projects for QUILTsocial Magazine and A Needle Pulling Thread.  Best known for her classes in all types of machine quilting, precision piecing and scrap quilting Julie is passionate about teaching and strives to create a relaxed learning atmosphere where students feel free to express their own artistic voice .  It is her belief that to see a student go from tentative beginnings to having confidence in themselves and their abilities is one of the greatest rewards that life has to offer.
Jeannie Jenkins
Award winning quilt maker, long arm quilter, author, designer and teacher. Jeannie's work has been published in magazines and displayed worldwide. She has just published her first book called Contemporary Paper Pieced Quilts with Landauer/Fox Chapel Publishing. She is the third generation in her family to graduate from O.C.A.D. (Ontario College of Art and Design) and was raised around art. She began sewing as a child and took a dress making course at the age of ten. That was the beginning of her love of sewing. Jeannie dabbled in quilting in 1979 when a friend commissioned her to make two quilts. It was before rotary cutters and other time saving tools, and the fabrics were less than inspiring. After completing quite a few commissions she took a break for a number of years. Jeannie was re-introduced to quilting in 1990. The industry had changed the fabrics had improved. This began her journey into quilt making and she has never looked back. Jeannie's passion for quilting is just as strong today as it was in 1990. She loves sharing her passion with other quilters.
Jacquie Gering
Jacquie is a passionate modern quilt artist, maker and teacher. She is known for her innovative designs, striking message quilts and unique style as well as for being a pioneer of creativity, innovation and expertise in walking foot quilting. Jacquie co-authored Quilting Modern: Techniques and Projects for Improvisational Quilts and her book, Walk: Master Machine Quilting With Your Walking Foot is a comprehensive guide to all things walking foot quilting. She is a leader in and advocate for the modern quilting movement. The International Association of Creative Arts Professionals named her Quilt Teacher of the Year for 2014. Walk 2.0: More Machine Quilting With Your Walking Foot is her newest book. She lives in Kansas City with her husband Steve and her dog Sideways, and shares her quilting knowledge on her popular blog, Tallgrass Prairie Studio.
Corey Ralph
Corey has been an artist in one way or another since he was a small child. Growing up in the small fishing village Bellevue, 90 kms west of St. John's, NL, he was very lucky to be surrounded by inspiring natural beauty. Bellevue is a close-knit community of approximately 350 residents. As a child, Corey was part of the church choir and performed in Church and community concerts led by one of his most influential mentors and friends, Rosalind Pinsent. His parents provided his two brothers and Corey with all the experiences necessary for an enriched upbringing. Corey's father taught his sons to be honourable young men and the value of hard work. Corey's mother taught them discipline, how to cook and how to be respectful. Corey is grateful for their continued love and support as he explores the things he loves.
 ln 1999, Corey graduated from Memorial University of Newfoundland with a Bachelor of Music (vocal performance) Degree and a Bachelor of Education Degree. He spent 9 years teaching in the public-school systems in both Newfoundland and Alberta. ln that time Corey worked with many talented students and staff in music and fine arts. ln 2008,  he completed a Masters in Business Administration from the University of Washington, Seattle. Upon completion of this program, Corey embarked to start a consulting company in the lT sector. The industry and work he has garnered has been consistent and financially rewarding…. but he lacked passion for the work! Needing an outlet for his creative side, Corey discovered quilting in the fall of 2014. He was inspired to make his first quilt after seeing a quilt his mother had completed some years earlier. The quilt featured a pinwheel pattern, that she built with love and passion. When Corey arrived back in Alberta after a short visit back home, he visited Earthly Goods Quilting, met Patti, purchased fabric and the rest is history!
Brett Lewis
Avid Quilter and Fabric Designer, Brett Lewis, aka Natural Born Quilter, discovered his love of the craft through learning to sew and quilt in the spring of 2016. Fast forward five years and over 60 quilts later, Brett has attended Spring and Fall International Quilt Markets, with his work and original patterns showcased in Birch Fabric's, Hobbs Batting, and his very own Quilt Market booth. He has been featured in the Designer Profile section of the acclaimed magazine Love Patchwork and Quilting and the 2022 Quilter's Planner, various podcasts, developed his own Designer's Palette thread collection with WonderFil Specialty Threads, and instructs his very own EQ8 designed quilt patterns, with classes focusing on foundation paper piecing, fussy cutting, and curves. His quilting adventures have taken him to attend an Alaska quilting cruise, and becoming a certified Sew Kind of Wonderful Instructor. And to come full circle, Brett debuted his premiere fabric line Stag and Thistle with Northcott Fabrics in the fall of 2019. Brett describes his quilting style as Contemporary Traditional, using contemporary vibrant and bold fabrics with traditional patterns. Brett's second fabric collection "Prairie Meadow" shipped to quilt shops in September 2021.
Bethany Garner
A Resident Studio Artist at the Tett Centre for Creativity and Learning, Bethany Garner is a seasoned contemporary artist, traditional quilter, Restoration Specialist, and Quilt Conservator. She served twenty-three years as Professor in the Textile Arts Program at St. Lawrence College, sharing classroom learning experience with students in Kingston and widely across Ontario. Bethany also developed and presented original program development plans and course outlines for the Fibre Arts, Textile Design Diploma/Certificate Programs at the Brockville and Kingston Campuses. 
Bethany served as a member and Board Secretary for the Tett Centre for Creativity and Learning from 2015 to 2018. She is a Past Co-President of the Kingston Handloom Weavers and Spinners and is a member of the Kingston Fibre and Fabric Cooperative, the Ottawa Valley Weavers and Spinners Guild and the Ontario Handweavers and Spinners. She is a past president of the Canadian Quilters Association/ACC and was honoured as the CQA/ACC Teacher of the Year in 2011.
Bethany has recently served Studio Art Quilt Associates, an International Art Quilts organization with 3400 members worldwide and has served as their Central Canada Regional Representative. Beth was selected as Curator for the first major SAQA Exhibition coming to Canada, and she is active within the Surface Design Association. She also enjoys her active membership with both the Kingston Fibre Artists, Quinte Fibre Artists and CONNECTIONS Fibre Artists groups in Ontario. She exhibits her work across Canada and the US, often in gallery settings and with group/Association exhibitions.
With thirty years+ sharing Instruction as a Fibre Arts and Quilting Instructor, Bethany has traveled widely across Canada, the US and the UK delivering courses in week-long, and one, two, and five-day formats. 
Ana Buzzalino
Ana Buzzalino is a creator, maker, fibre and mixed media artist, surface designer, teacher and lecturer.  Her love of layers and texture combine in her original work.  She uses a combination of different surface design techniques such as monoprinting, hand-painting, free-motion stitching and hand-stitching, amongst others while still using elements of traditional quilting to achieve the effects she's searching for.  Her work has won numerous awards at national and international shows.  She is a frequent contributor to Quilting Arts Magazine and Quilting Arts TV as well as A Needle Pulling Thread and other publications.  Ana is currently teaching online from her studio in Calgary, Alberta. 
Amy Domke
Amy Domke was a fine arts major in college. When assigned a project using an "unconventional" medium, she made a quilt with the help of her neighbor. Thirty years later, Amy is still quilting. She loves exploring new styles and trying new techniques. She eventually purchased her own longarm machine so she could quilt professionally. On top of accepting commission projects and developing her own pattern, Amy also has a passion for teaching. She offers classes at her home sewing barn, does one-on-one instructions for new machine owners, teaches at small quilt shops across the country, and leads seminars at conventions around the world. Her topics range from ruler work to longarm basics to using software like ProStitcher. Amy lives in Oregon with her husband, Chip, and their three dogs. She is an avid tennis player and loves to hike the beautiful Pacific Northwest. Her work can be seen at www.sewfabamy.com.
Shannon Wardroper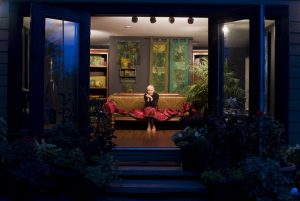 Currently residing and teaching on Salt Spring Island BC Canada, Shannon has a degree in Textile Design from Alberta College of Art, Calgary in addition to a Masters in Arts Education – Simon Fraser University. She lived abroad for over a decade- studied, taught and exhibited in Japan, Thailand and the U.K. with sojourns throughout S.E. Asia for study and research. Her love of nature illustrated through abstracted botanical imagery culminated in repeat exhibits at the Royal Horticultural Society's Chelsea Flower Show and the Museum of Garden History, London.
During a Masters degree that began in Northern Thailand and ultimately finished here in Canada, Shannon pushed the envelope with her textiles to expand into the performative as well as installation work set within the forest. Her textile work and her workshops utilize motifs, materials, techniques, cultural references and storytelling to record a journey, hers, through multiple cultures. Her latest body of work "Doomscrolling, an antidote" completed April 2021, looks at resilience, choice, investigates what levers we pull to cope with stress and where we mindfully put our attention, as our attention, is currently heavily commodified.

Sandra Sandvik
Sandra has been a textile artist for over 30 years. She is a graduate of the Capilano University Textile Arts program and has studied under numerous instructors both weavers and textile artists, in the US, Norway and Canada. Sandra currently works from her home studio on Mayne Island, BC. Her love of textiles has focused on quilting, mix media, art quilts, repurposing textiles and weaving. During the past few years, Sandra has shown her quilts and textile art pieces in a number of local exhibitions. In recent years she has had quilts accepted into the Canadian Quilters' Association's National Juried Show.
Ivan Sayer
Ivan Sayers is a fashion historian who specializes in the study of women's, men's, and children's fashions from 1700 to the present.  He has collected period costumes for over 50 years and now has one of the largest and most comprehensive private collections of historical clothing in Canada.
Ivan worked at the Museum of Vancouver from 1970 to 1990 and left his position as Curator of History to become a Museum Consultant and Lecturer.
He now produces Historical Fashion shows and Museum exhibitions across western and central North America, and lectures at several local universities and colleges.  He is currently the Honorary Curator of the Society for the Museum of Original Costume whose mandate it is to establish a museum of clothing and textiles in the lower mainland.
Ivan has received awards from the Western Canadian Designers and Fashion Association, the Vancouver Historical Society and was given a distinguished service award by the British Columbia Museum Association in October 2010.  In May of 2015, Ivan was awarded an Honorary Doctor of Laws Degree by Kwantlen Polytechnic University.  In 2016 he received a Special Recognition Award from Vancouver Fashion Week.  Ivan received a B.C. Achievement award in 2019 and has been named a Curator Emeritus by the Museum of Vancouver. 
Judy Villett
Judy Villett of Vancouver, BC is a fourth generation Canadian quilter. 
Her formal art education began at the University of Alberta in Fine Arts. Stepping outside the academic art world, she began to silkscreen images on fabric and learned how to add quilting to her designs. Combining traditional techniques and contemporary design was a breakthrough.  It led to a lifetime passion for the tactile quality and the multidimensional aspects of cloth. 
Her work is shown in juried and solo exhibitions across Canada and internationally. 
Judy has recently retired from a long and satisfying career teaching across Canada and western USA, including five years for the CQA/ACC Quilt Judges Certification Program. 
Lecturing, judging and curating continue to be important parts of her life.  She is currently active in her New Westminster studio, preparing new work for solo or collaborative exhibitions.
Judy Villett
Website:  www.judyvillett.com
Instagram: @judyvillett
604-329-9792
Liz Thompson
Liz has been a passionate sewer since the age of 9. More than 30 years ago she started quilting as "therapy" to ease homesickness after a move far away from where she grew up. She never looked back after that – quilters truly are super friendly and supportive around their common passion! Her fav quilting is applique and machine embroidered quilts although she has mastered most forms of quilting. A CQA NJS ribbon hangs proudly in her sewing room for a machine embroidered quilt she entered in the NJS some years back. She recently retired from a long career in the sewing industry and continues to share her sewing and quilting skills through her sewwithliz.com business. Liz is a proud Canadian living in Vancouver, BC – although she does have a different accent!