Canadian Quilter Magazine
Our quarterly magazine celebrates the rich talent of Canada's creative quilting culture. We feature all genres and their makers, while fostering the passions and preserving the traditions of our vibrant quilt-making community. Current and back issues of Canadian Quilter are available at a cost of $12.99 each.
Summer 2020 will be unique for most Canadian quilters as life revolves around slowing the spread of COVID-19 and spending more time at home with close family. CQA/ACC is proud to share the summer issue of Canadian Quilter which highlights home-based, quilting activities. Learn a quick way to keep quilting muscles relaxed and stretched, become inspired by dozens of member quilts all of which share their version of home, or start a slow-stitching project for yourself or with those youth wandering the household. All kinds of quilting goodness waiting just for you!
BECOME A MEMBER OF CANADA'S PREMIER QUILT COMMUNITY!
Browse Articles From This Edition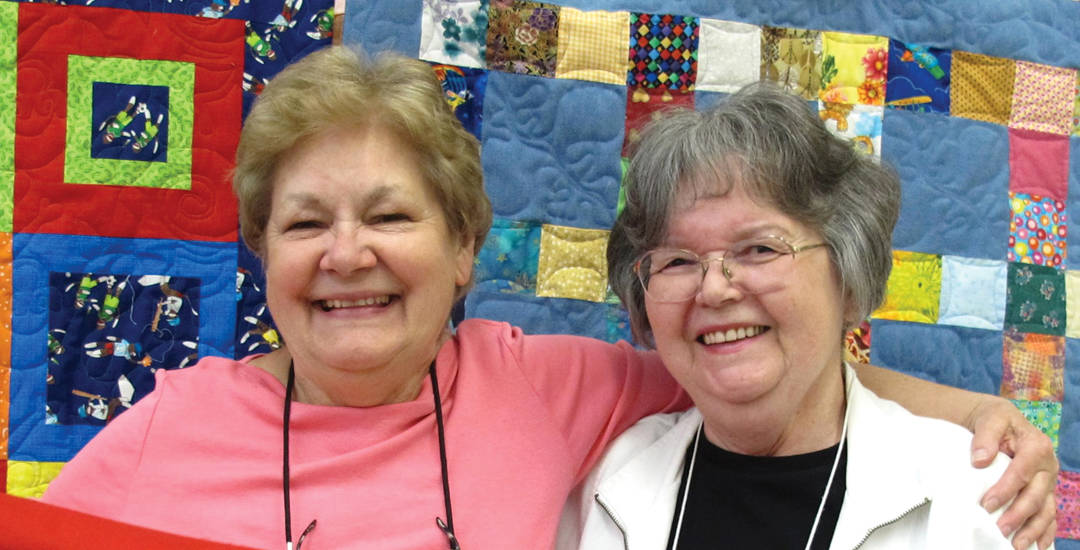 Celebrating 90 Years of Community
2019 was a special year for the Chinook Guild of Fibre Arts (CGFA) in Calgary as they celebrated their 90th anniversary. While the years brought …
Hey Kids! Make a Fabric Postcard
This June, at Quilt Canada 2020, there will be a wonderful quilted postcard sale. All the quilted postcards, made by volunteers across the country …
Rayon vs Polyester: What's the Difference?
You may have noticed some thread manufacturers make threads out of either rayon or polyester, while others make threads from both options. So, which …
Teaching Patchwork in the UK
Three Canadian quilting teachers were invited to share their expertise and skills in August 2019, at The Festival of Quilts held in Birmingham, …
READ MORE — BROWSE THE CANADIAN QUILTER ARCHIVES!
Have a story about interesting makers or groups who shape the culture of Canada's quilting community? We invite authors and designers to submit articles of interest and stories that centre on the five Qs: quilts, quilting, quilters, quilt guilds and quilt events. Information and stories about fibre artists and fibre art are also welcome. To submit material for upcoming issues — both articles and patterns — contact our Editor, Marie Cheesman.