Join us at our annual celebration of Canada's quilting community. Over four days thousands of visitors will marvel at exquisite workmanship while strolling the National Juried Show and a variety of concurrent shows. Meet up with friends old and new, learn innovative techniques from leading teachers and designers, hear from industry influencers and browse the merchant mall for the latest in quilting goodies. Become a member to take advantage of early bird registration and workshop discounts.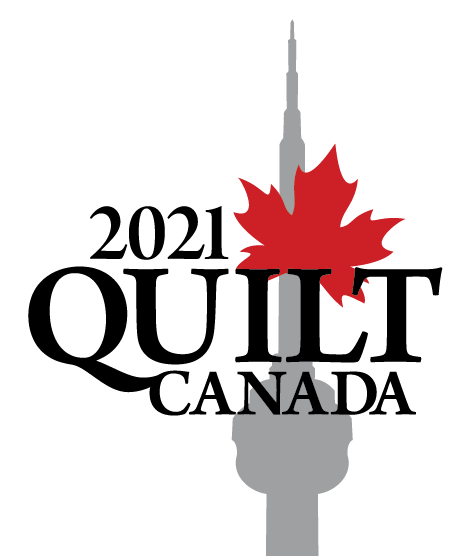 CANADA'S NATIONAL QUILT EVENT
Where Quilters Meet
JUNE 16 to 19, 2021
International Centre
6900 Airport Road, Toronto ON
Show Hall Hours:
June 16, 17 and 18: 9:30am to 6:00pm
June 19: 9:30am to 4:00pm
SUBMIT YOUR QUILT TO THE 2021 NATIONAL JURIED SHOW
CALL FOR ENTRY
National Juried Show
JUNE 17 to 19, 2021
International Centre
6900 Airport Rd, Mississauga ON
Each year over 140 of Canada's best quilts are
entered into the National Juried Show (NJS) and
all winning entries are displayed at Quilt Canada.
BECOME A MEMBER AND SAVE ON EARLY BIRD REGISTRATION & WORKSHOP FEES!
Canada's National Quilt Show
ENTER YOUR QUILT
Rosette Invitational
COMING SOON 
Quilt Challenges
GET READY TO SHOP THE
Merchant Mall