Canadian Quilter Magazine
Our magazine is published three times a year and celebrates the rich talent of Canada's creative quilting culture. We feature all genres and their makers while fostering the passions and preserving the traditions of our vibrant quilt making community. Current and back issues of Canadian Quilter are available at a cost of $12.99 each.
Summertime, and the living is easy. What better time to kick back and enjoy stories of Canadian makers? Get the scoop on our first virtual Quilt Canada, including all the details about speakers and the National Juried Show tours. Discover new embroidery software that turns spiral drawings into beautiful quilting designs, try your hand at making a set of cheery tulip placemats, and learn how to set your ironing board at the correct height to avoid unnecessary aches and pains. Learn about the creative journey of a First Nations quilter and how you can be a part of a youth education program that bridges artistic expression with activism to advocate for social justice. Follow the tale of a knotted linen tablecloth as it is reincarnated into a beautiful art quilt and take a peek at a beautiful new book that celebrates a life-long love of Liberty fabrics.
BECOME A MEMBER OF CANADA'S PREMIER QUILT COMMUNITY!
Browse Articles From This Edition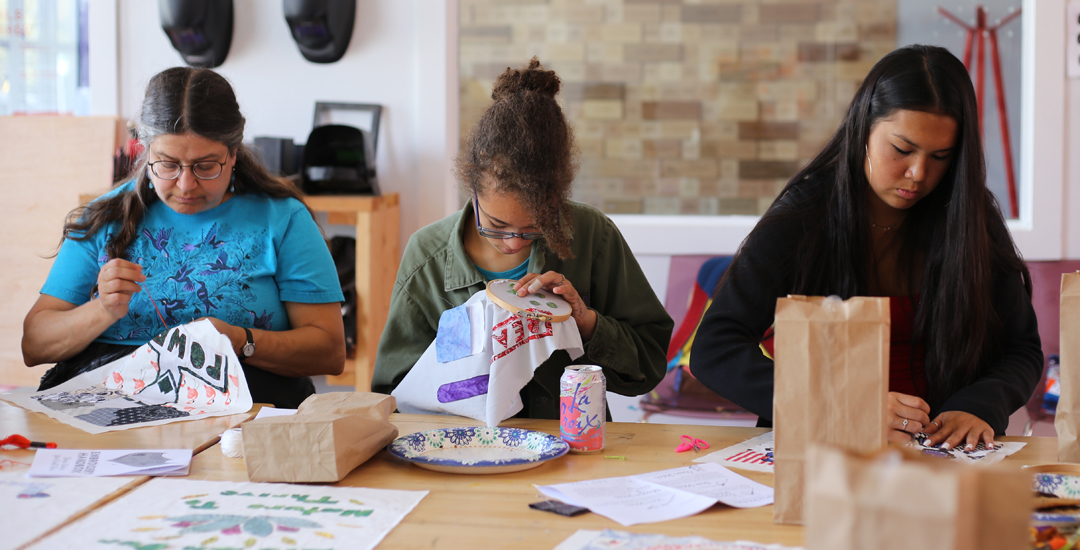 Quilting Activism: How Canadian Quilters Can Get Involved
Founded in 2017 by sewing and quilting author and pattern designer Sara Trail, the Social Justice Sewing Academy (SJSA) is a US-based not-for-profit youth education program …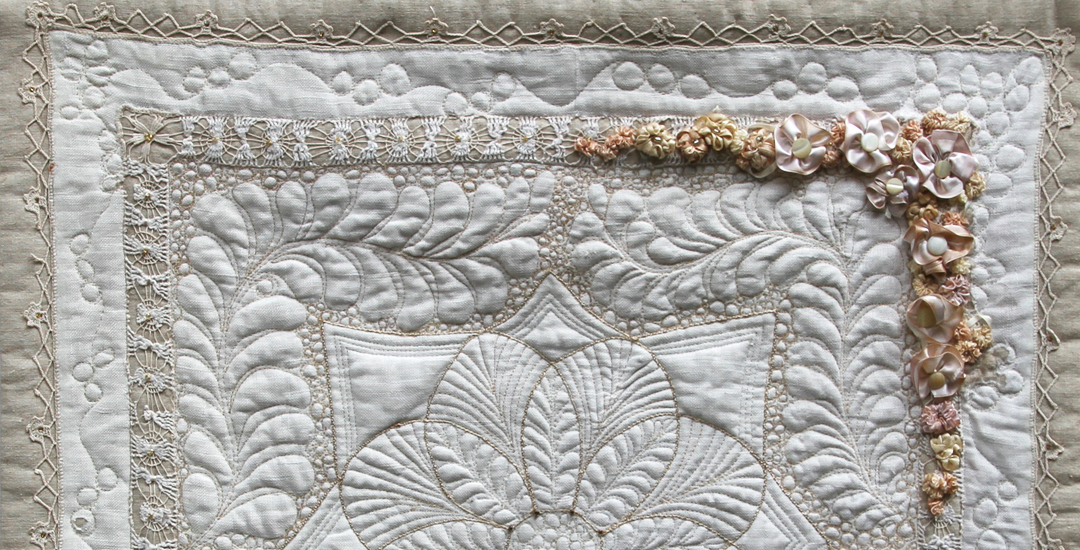 Hope. Reincarnated.
I am Hope. was conceived by an immigrant maid in 1930. She spoke little English and lived in the servants' quarters of the home in which she toiled …
READ MORE — BROWSE THE CANADIAN QUILTER ARCHIVES!
Have a story about interesting makers or groups who shape the culture of Canada's quilting community? We invite authors and designers to submit articles of interest and stories that centre on the five Qs: quilts, quilting, quilters, quilt guilds and quilt events. Information and stories about fibre artists and fibre art are also welcome. To submit material for upcoming issues — both articles and patterns — contact our Editor, Leslie Van Patter.