Guild Rosette Invitational Show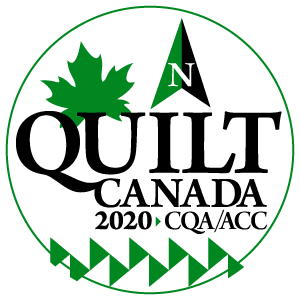 Sept. 2 – 4, 2020
Edmonton Convention Centre, Edmonton AB
The Canadian Quilters' Association/Association canadienne de la courtepointe (CQA/ACC) will hold a Guild Rosette Invitational Quilt Show as part of Quilt Canada 2020, in Edmonton, AB. The quilts will be exhibited from Sept. 2 – 4, 2020 at the Edmonton Convention Centre.  You are invited to submit an entry if:
The quilt won a CQA/ACC Rosette at your Guild Quilt Show during 2018 or 2019, and
A photo of the quilt was posted with its ribbon on the CQA/ACC site listed in your rosette letter before the end of 2019, and

The quilt was not exhibited at the 2019 Guild Rosette Invitational in Ottawa, ON
The entry process will be opened on January 28, 2020 12 PM (Noon) EST, providing access to the online entry form on the CQA/ACC website.  Due to space limitations, the first 25 quilts with completed entry forms will be accepted into the Guild Rosette Invitational.  You will receive an email confirmation from the Guild Rosette Invitational Coordinator that your quilt has been accepted. 
The quilt may be entered by the Quilt Guild or the quilt maker.  Shipping fees to Quilt Canada are the responsibility of the entrant.  CQA/ACC will cover the return shipping costs via Expedited Post, signature required.
Entries must arrive at the Team Lead's address during the period of Aug. 1 – 14, 2020.  This will allow sufficient time to prepare the title cards and to organize the show space effectively.  Once your quilt is received, you will be sent a confirmation notice.
We look forward to your participation in the CQA/ACC Quilt Canada 2020 Guild Rosette Invitational Show in Edmonton. This is your chance to be part of a Canada wide Quilt Exhibit
 
Any questions, please contact Carole McCarville, Executive Director
executivedirector@canadianquilteradministration.com