Browse quilting events across Canada by province, territory or date.
If you are hosting an event, we invite you to submit it to our calendar by clicking on the red POST YOUR EVENT button below.
CQA/ACC Member Guilds and Shops may post their events for free.
Non- member quilting organizations will pay a $25  + applicable tax fee to have their event posted.
Click on the +post your event button below to submit your event and if you are not a member guild or shop, the CQA/ACC Administrative Assistant will email you with details to pay the advertising fee.
Read this blog post for tips on how to effectively post an event.
Due to the current COVID-19 pandemic, please check directly with the event organizer to ensure the event has not been cancelled or postponed.
BC
AB
SK
MB
ON
QC
NB
NS
PE
NL
YT
NT
NU
REGISTER NOW FOR QUILT CANADA 2021 & GET THE EARLY-BIRD RATE!
Apr
14
Fri
2023
Manitoba Prairie Quilters' Quilt Reflections 2023

@ Canad Inns Polo Park Destination Centre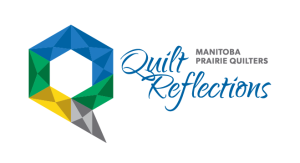 Show Hours:
Friday, April 14 – 1 p.m. to 8 p.m.
Saturday, April 15 – 9 a.m. to 5 p.m.
Sunday, April 16 – 11 a.m. to 5 p.m.
• Merchant Mall • Choice Auction • Large Display of Quilts
• Banquet • Workshops • Quilt Reflections Boutique
Featured Artist:
Michele Fiolleau, Certified Judy Niemeyer Instructor
Silent Auction of Wall Quilts with all net proceeds to
Sleep in Heavenly Peace (Manitoba Chapter)
May
12
Fri
2023
Central Alberta Quilt Show – Sew Grateful 2023

@ Exhibition Hall - Westerner Park
Our Sew Grateful Quilt Show will be the largest that we have ever hosted, with more quilts, vendors and trunk shows than ever before. Join us for 2 full days of shopping, viewing and enjoying an amazing show. Each day will start with a breakfast show, hosted by John MacPhail, of Art East Quilting Co, and every afternoon starts off with show by Alberta's own Tara Sinclair, of UhOh Creations.